NAVAL INTEREST: An enamel plaque depicting Admiral Lord Nels...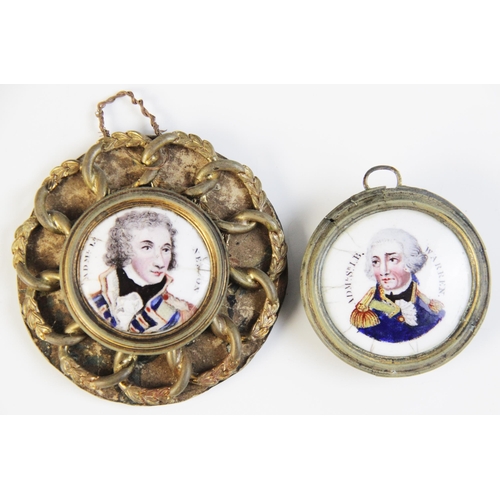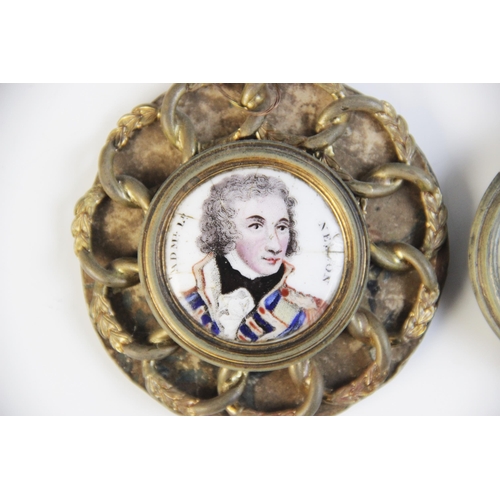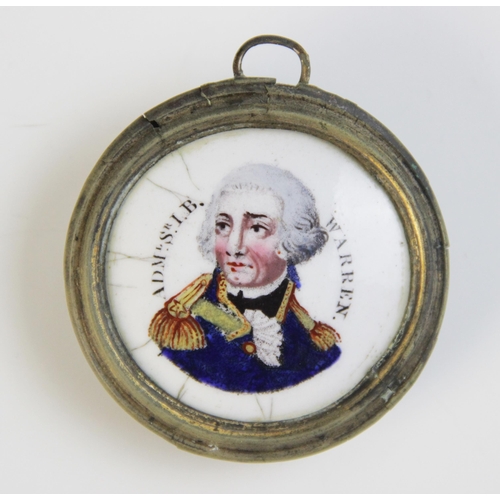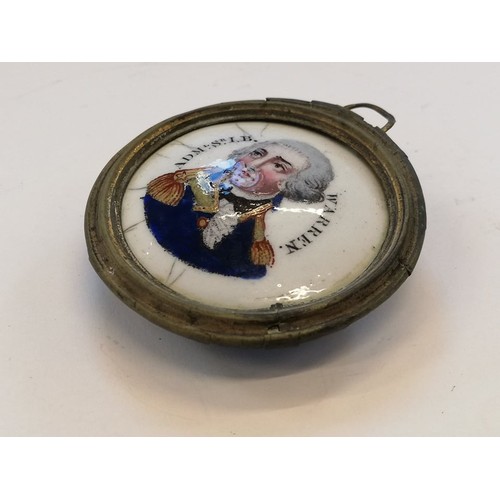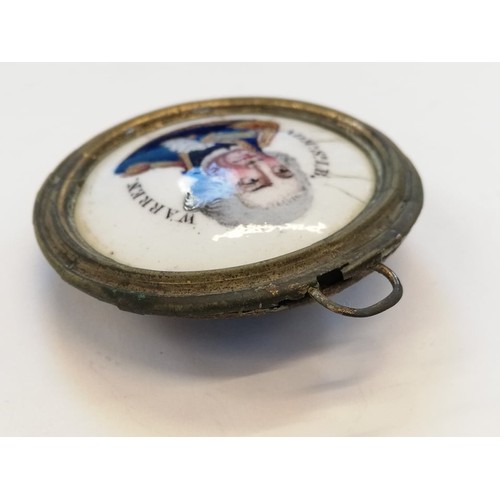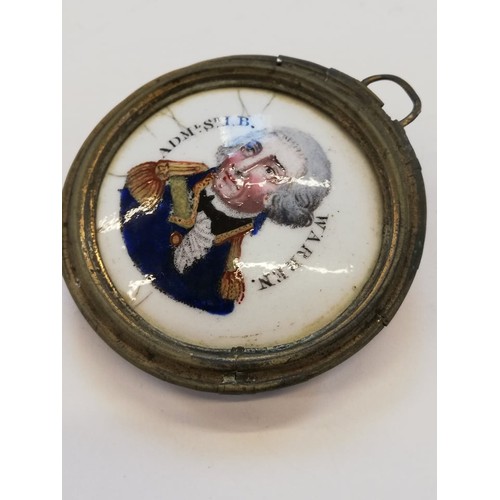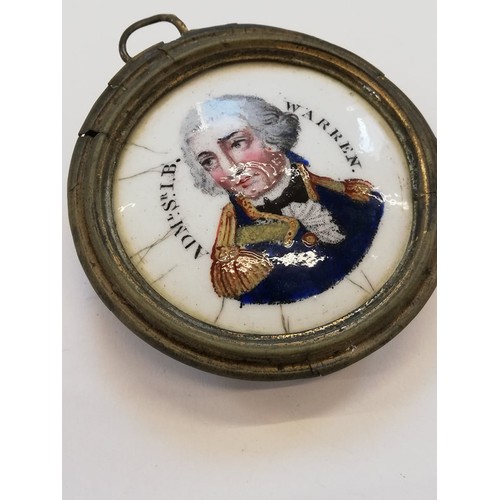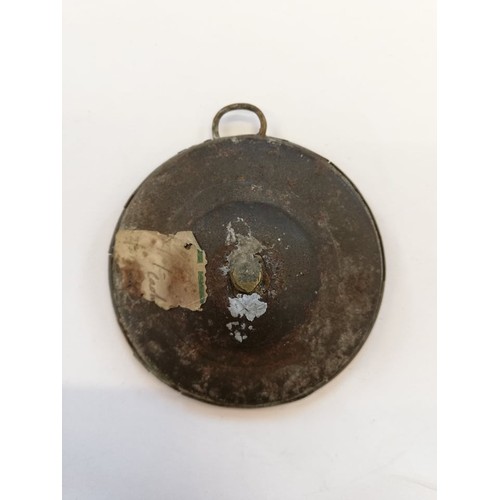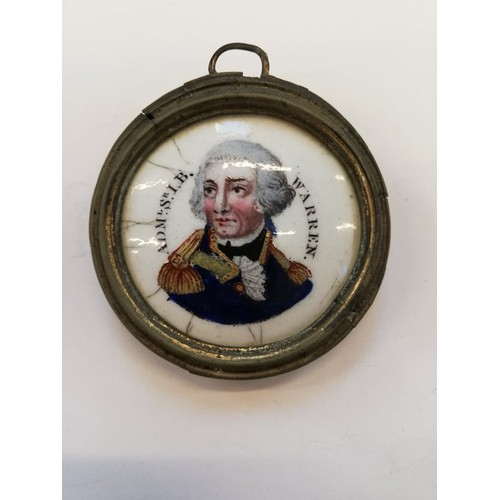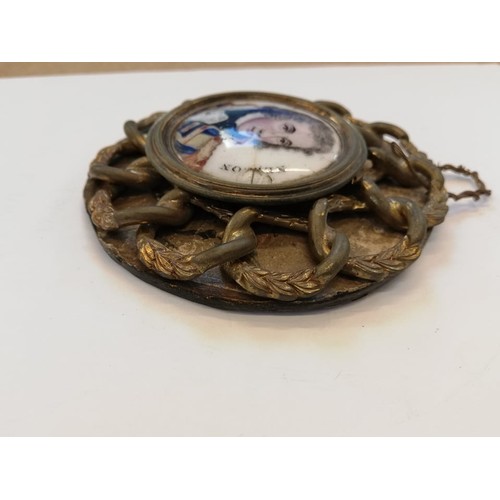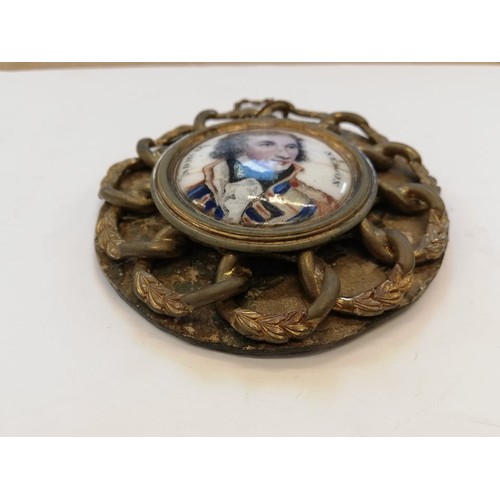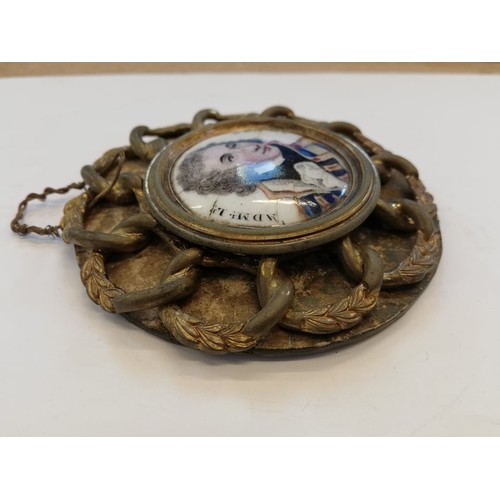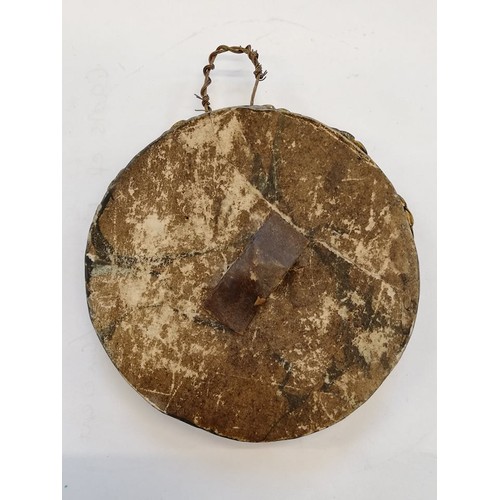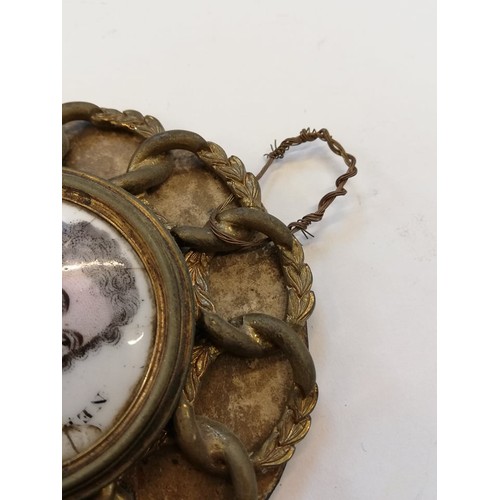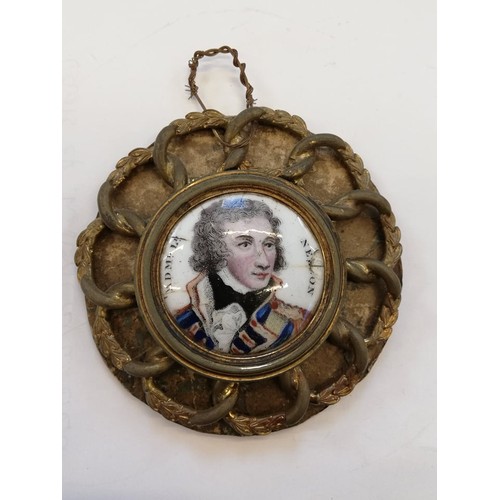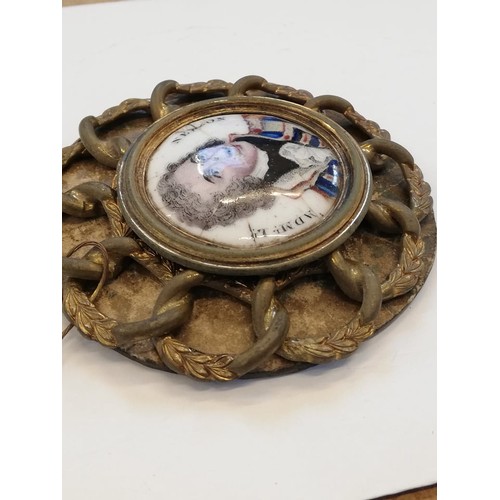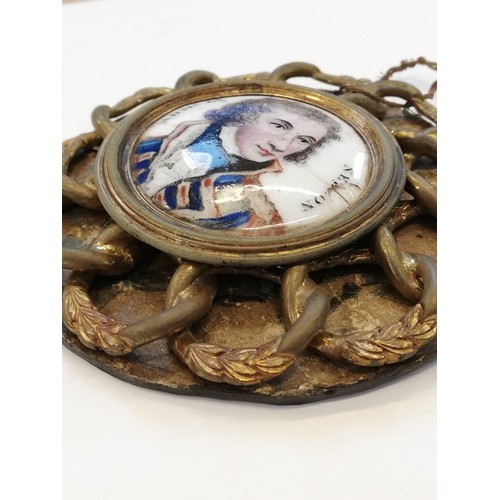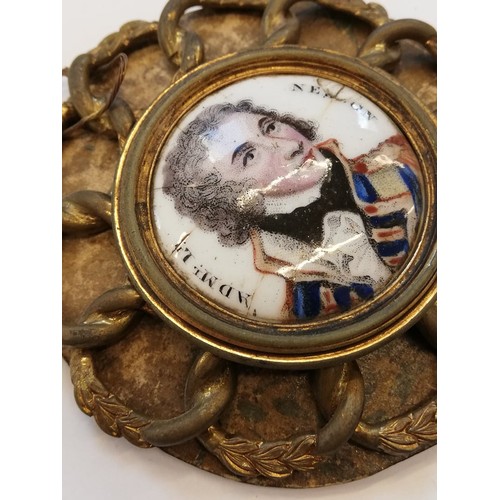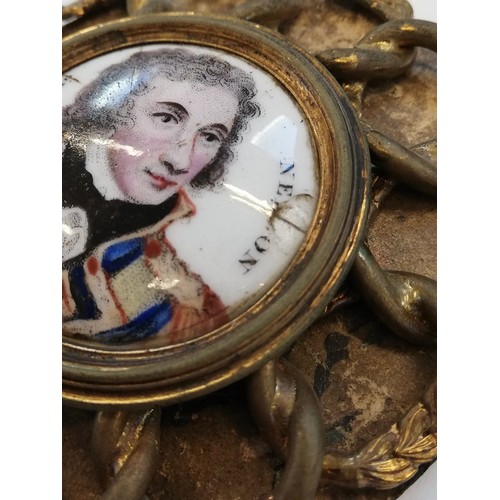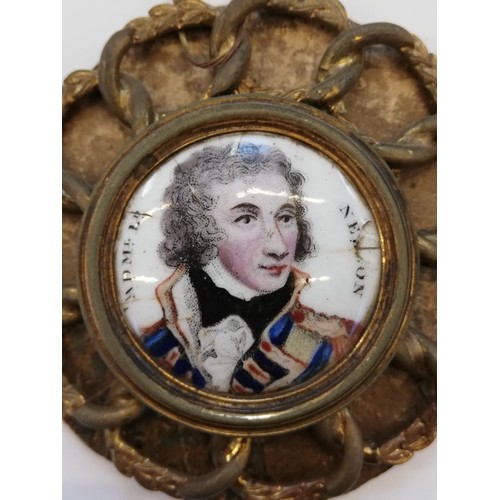 NAVAL INTEREST: An enamel plaque depicting Admiral Lord Nelson, 19th century, the bust length portrait printed and over painted in polychrome enamels, set to a gold coloured metal mount formed of chain links embossed with olive leaves, 8cm diameter overall, with a similar enamel plaque depicting Admiral Sir I. B. Warren in gold coloured circular mount, 5.5cm diameter overall (2) (at fault)
More Information
Nelson example: Chips and hairline cracks to the central enamel panel. Some pitting, scratching and discolouration to the enamel. Chain link border shows heavy scratching and wear, and loss to the gilt. It is possible that the enamel and surrounding frame are not original to the chain link border. The piece is mounted on a later papier mache backing, which is heavily scratched and worn. The wire hook to the top is also a later addition. See additional images for illustration.

Warren example: Many hairline cracks extending from the border toward the centre. General pitting, scratching and discoloration to the enamel. Frame is heavily worn, showing splitting and piercing, and is detaching from the backing. Reverse shows heavy wear. Fragment of handwritten label to reverse. Signs of a previous fitting which has since been detached or damaged. See pictures for illustration.
Auction Date:
12th Jan 2022

at 9:30am



Fees apply to the hammer price:
Room and Absentee Bids:
24% inc VAT*
Online and Autobids:
26.4% inc VAT*
*These fees include buyers premiums and internet surcharges.
Please see the
auctioneers terms & conditions
for more information
Other Lots in this Auction
Sale Dates:
12th Jan 2022 9:30am (Lots 1 to 627)

Telephone(s):
01948800202