A George III silver vinaigrette by Joseph Wilmore, Birmingha...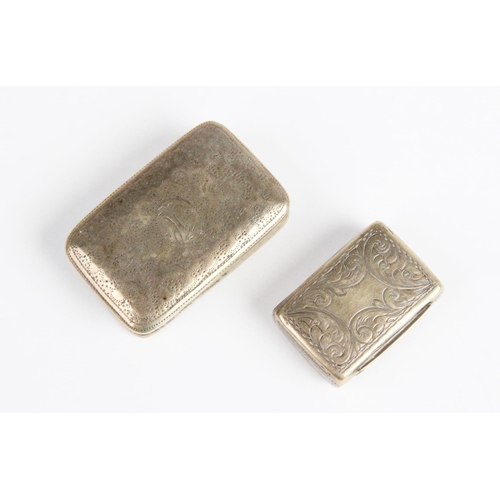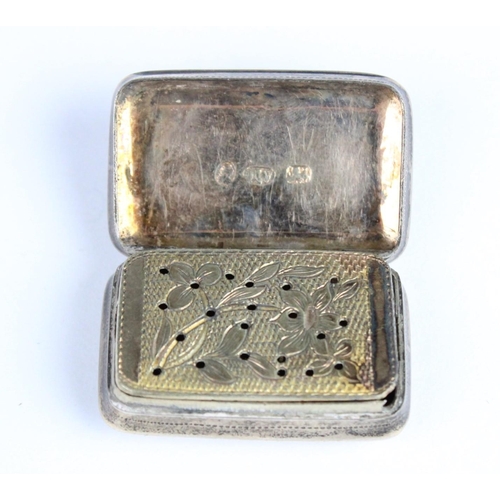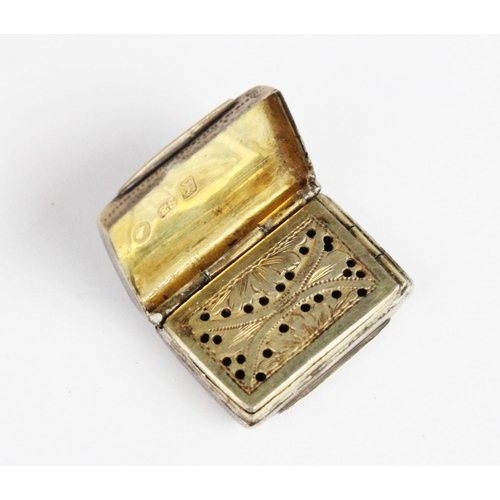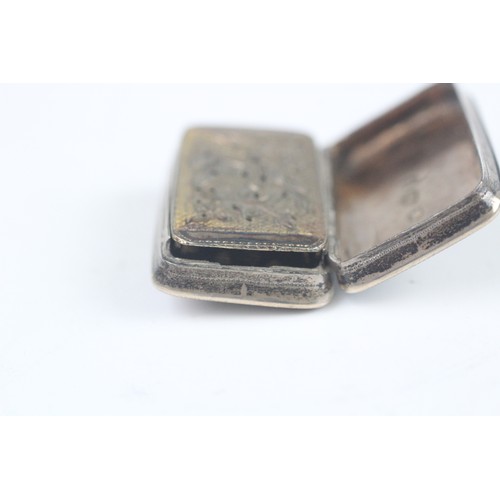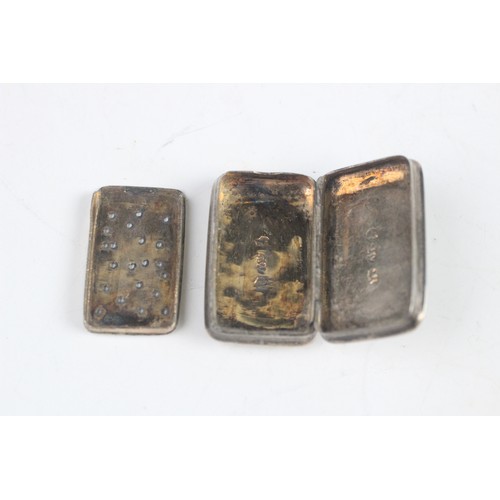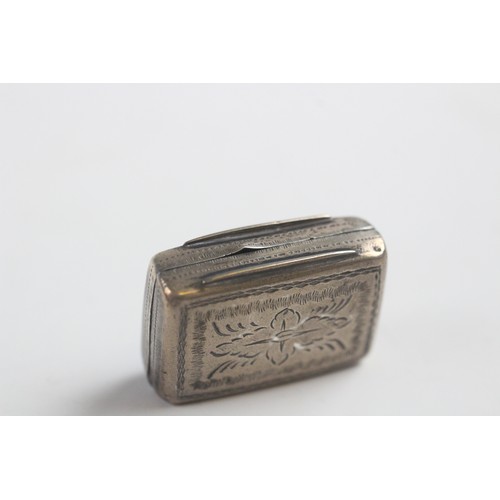 A George III silver vinaigrette by Joseph Wilmore, Birmingham 1811, of rectangular form, the hinged lid decorated with punched decoration and central cartouche engraved with the letter 'H', gilt interior with pierced cover, 33mm x 21mm, together with a Victorian silver vinaigrette by Edward Smith, Birmingham 1846, 24mm x 17mm, gross weight of group 21.1gms (2) (at fault)
More Information
Larger example: Overall condition is poor. Moderate denting to front and reverse, heavy scratching all over. Moderate amount of wear to the engraved detail. Hinged cover opens smoothly and closes flush. Hinge to internal grille is totally removed, and the cover is loose. It does sit flush in its setting, but is not secure. There is moderate scratching and wear to the grille, however the engraving is in good order. Moderate scratching and wear to the gilt interior. No thinning or splitting to any part of the vinaigrette.

Smaller example: Condition is good. Some denting to the covers and corners, moderate scratching and wear. Some light wear to engraved detail, but largely this is good order. There is a small dent to the lip which pokes outward. Cover opens smoothly and closes flush. Hinge to grille in good order, opening smoothly but does not sit completely flush in it's setting. Moderate scratching to grille, however engraved detail is clear - two of the pierced holes have worn away at the edges and become one large hole (see pictures). Heavy scratching to gilt interior. No splitting or thinning to case.
Auction Date:
5th Dec 2020

at 9am



Fees apply to the hammer price:
Room and Absentee Bids:
24% inc VAT*
Online and Autobids:
26.4% inc VAT*
*These fees include buyers premiums and internet surcharges.
Please see the
auctioneers terms & conditions
for more information
Other Lots in this Auction
Telephone(s):
01948800202