Rosenburg of Bath, 19th century, Two profile silhouette por...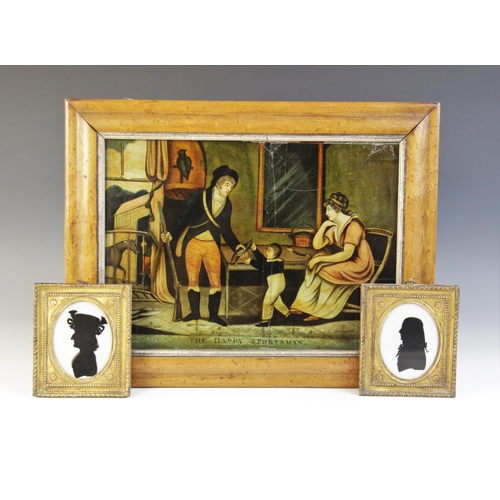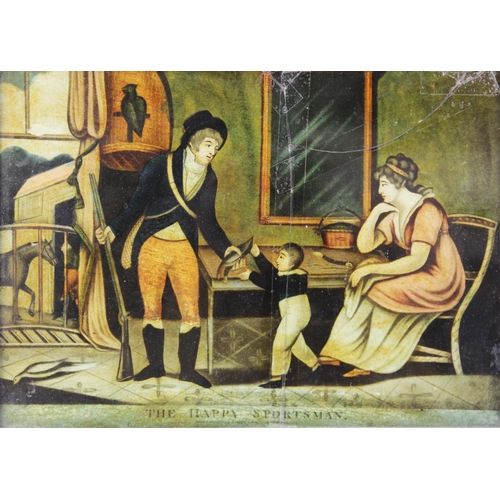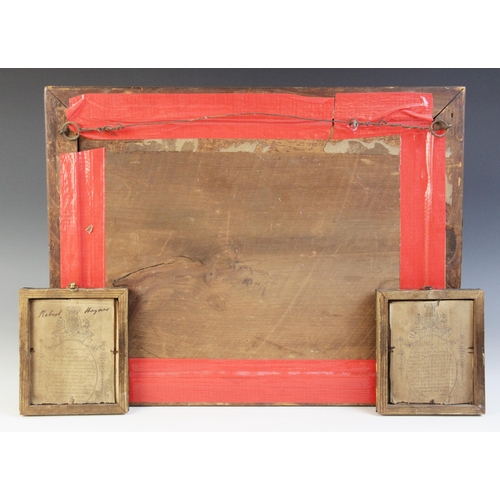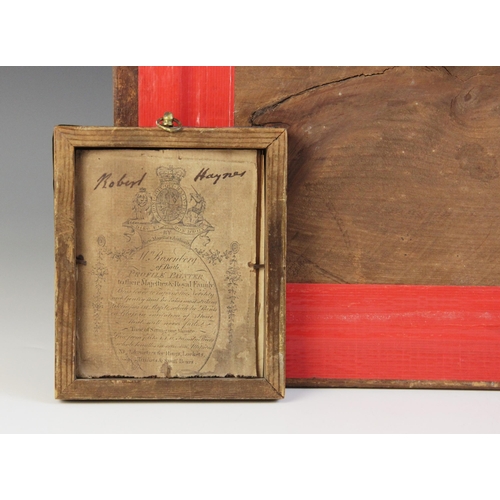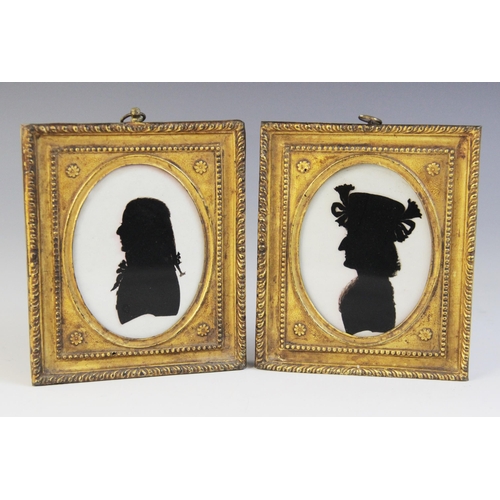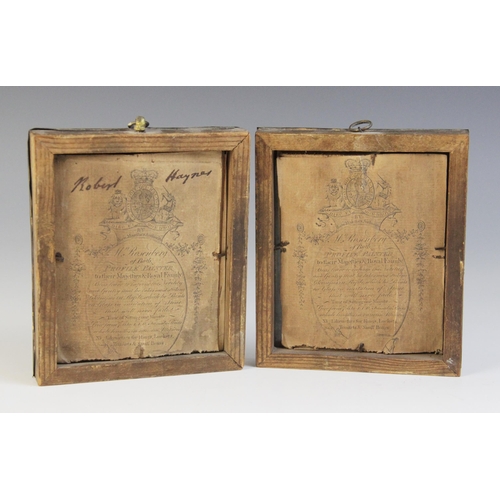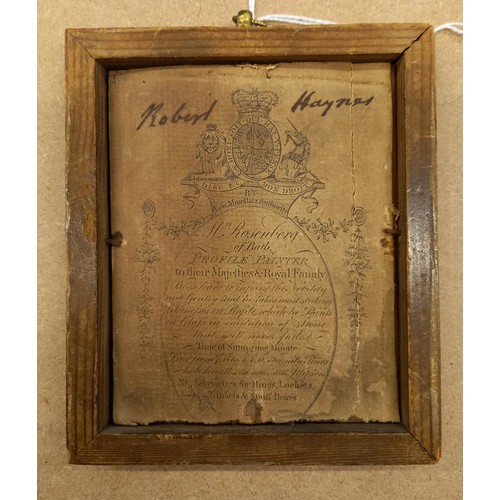 Rosenburg of Bath, 19th century,
Two profile silhouette portraits on glass,
One inscribed verso "Robert Haynes"
each oval aperture measuring 9cm x 6.8cm,
Set to gilt wood frames,
Each with trade card to reverse reading "By their Majesties Authority Mr. Rosenberg of Bath, Profile Painter to their Majesties & Royal Family. Begs leave to inform the Nobility and Gentry that he takes most striking Likenesses in Profile, which he Paints on Glass in imitation of Stone that will never fade. Time of Sitting one Minute. Price from 7s. 6d. to £1. 1s. 0d. Family Pieces whole lengths in various Attitudes. N.B. Likenesses for Rings, Lockets, Trinkets & Snuff Boxes", with 'The Happy Sportsman', a reverse painted mezzotint on glass, published by P. Stampa, London 1807, 24.5cm x 34.5cm (at fault) (3)
More Information
Both silhouettes are framed under glass and have not been removed for inspection. Both show some darkening to the background paper with a purple tinge visible beneath the silhouette itself. The frames show rubbing and dirt build up to the gilt finish. The back board inscribed 'Robert Haynes' shows a full length vertical split running approximately 1cm in from the right hand side.

'The Happy Sportsman' shows cracks to the glass supported by sticky tape and open joints to the corners of the frame.
Auction Date:
12th Jan 2022

at 9:30am



Fees apply to the hammer price:
Room and Absentee Bids:
24% inc VAT*
Online and Autobids:
26.4% inc VAT*
*These fees include buyers premiums and internet surcharges.
Please see the
auctioneers terms & conditions
for more information
Other Lots in this Auction
Sale Dates:
12th Jan 2022 9:30am (Lots 1 to 627)

Telephone(s):
01948800202